Our new internally threaded anchors (in 316 stainless) allow you to work with relatively higher loadings at closer proximities to the concrete's edge, compared with traditional sleeve anchors. For example, at a distance of 50mm from the edge of C20/25 concrete, the internal threaded anchor with an M10 thread (glued in with vinylester) will achieve 8.29kN tensile resistance, versus 3.57kN for a 12mm sleeve anchor with an M10 thread.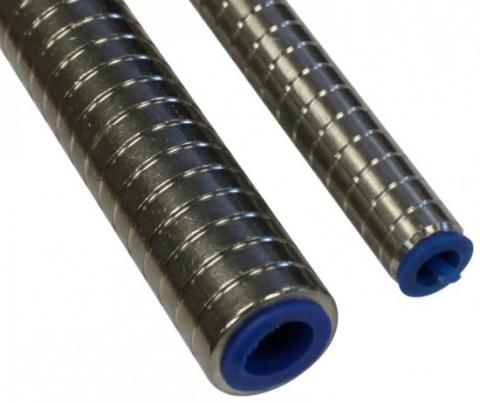 This is achieved through a range of factors including:
The anchor is glued in with chemical anchor providing significant holding power;
There is more surface area contact between the fastener, the glue, and the cavity;
They are not an expanding anchor, meaning there is no additional pressure applied to the side wall of the cavity, removing the risk of 'concrete blow-out'.
Recently an Australian customer, Dave Bowen of Grate Engineering, used our internal thread anchors to fasten Stay Grate plates. These plates are currently being used in wastewater treatment plants to fix drainage grates in place. Dave used the internally threaded anchors because they were expansion free, meaning he could get closer to the edge. Also because they provided an embedded internal thread, meaning the plates could be easily removed. Finally, because they were stainless steel and would therefore hold-up better to the corrosive environment.
See internally threaded anchors for more information.